Earlier this off-season, I wrote that Mets fans needed to try and exercise patience with the market. In order for the Mets to make a play, they needed to have pieces fall. Over the past few days the hot stove started to heat up.
Still stinging from losing out on Jhonny Peralta, some fans were very upset about Jacoby Ellsbury going to the Yankees and rumblings that Shin Soo Choo was signing with the Tigers. Well they shouldn't be. Anyone with any common sense and good deductive reasoning skills know the Mets weren't going after either one of these guys. However, we are not entering a territory that the Mets are probably more comfortable venturing into. The next tier of free agents, Curtis Granderson and Nelson Cruz, are in line to be signed. These names have been mentioned in the same breathe as the Mets a lot recently.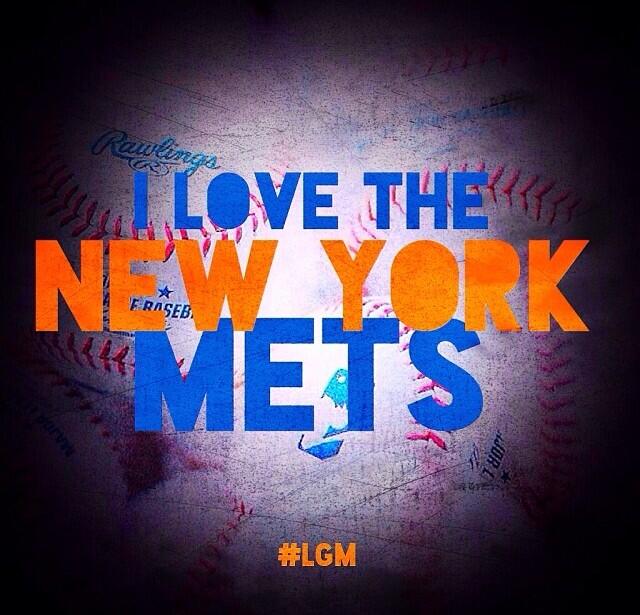 Image by @lets86it
The market is now set. It's time for the Mets to step up and make something happen. I personally have been a Curtis Granderson fan since his Tigers days and have been pining for him to sign here since the summer. Regardless of who they wind up with, they need to wind up with someone. The waiting is over. And hey, there's always still a chance they get Cano, right? (NOT REALLY)
Signing a Granderson or a Cruz does not turn the Mets into immediate contenders. But what it does do is offer David Wright some serious protection in the middle of the order, which will essentially make him more valuable. That stuff is contagious. It'll make everyone around them better. Along with this move, you hopefully will be getting increased production and development from your younger players like d'Arnaud, Lagares and Flores. Steady growth from these guys is like making moves without actually making them. And then there is first base, which I believe is the X-factor for this team. No matter who it is, Davis or Duda, if they can perform anywhere close to what they're capable of then the Mets have a potentially dangerous line-up.
One move can't win a World Series, but it can transform perception which can lead to longer term success. Pedro Martinez did not give back equal value to what he was paid. But the day he signed that contract, it made the Mets credible. Carlos Beltran would never have come here if Pedro didn't. The end result wasn't what we wanted it to be, but at least it made for an entertaining couple of seasons. If the Mets make a move and make it soon, it'll at least show they are serious in trying to turn this thing around, which will do wonders for them, whether they over pay or not.
Like what I had to say? Let me know on twitter @GetsThruBuckner. If you don't like it, then I'm @Hey_its_Don.