I'm beginning to notice...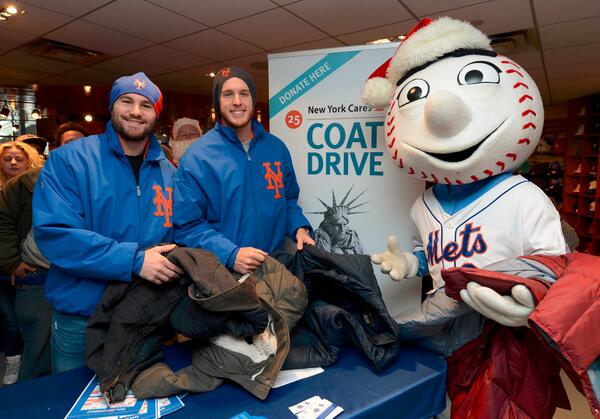 ...a bit of a theme...
...to most of the pictures...
...I've seen from the Mets this winter.
I think this is a terrific thing. Search both of their names and you'll find many more pictures of these two doing promos, TV shows, and interviews together. I hope this is just the start of a cohesive, fun to watch team progressing. If the clubhouse, which already has two top notch character guys in David Wright and Curtis Granderson, can add some bonding between other young players, it could go a long way towards creating a winning atmosphere.
All pictures from Mets social media.